From Amy:
Spring 2022

Bohemia Garment Printers Bellaire!

We are SUPER geeked to be here after 20 years of living in the upper peninsula.
We've expanded, closed out our retail location, and it's back to production !


Who Are We ?



Jeff has been in printing for over 40 years, screen printing for 30 of them. He's the former creator/owner of "Fishdaddy Grafix" where we met and worked together for over ten years. Our last years in Fort Lauderdale brought significant changes in the environment around us.

Not only was the weather getting worse, but our friends and businesses moved away. After dodging 4 hurricanes our last winter, it was time for a permanent shift north.
We sold the screen printing biz and moved permanently to the upper peninsula of Michigan.




We didn't stay idle long.
Purchasing a little known historic general store kept us very busy for next three years with it's restoration and incarnation of
Lily's Organic Market & Espresso.


With Lily's up and running, Jeff began researching water based, non-toxic inks to start a print shop behind Lily's. The store took an unexpected turn with it's sale in 2010, allowing us to move further north and devote our full attention into creating a new company, using high-tech water based inks.


Since then, Jeff learned more and more about non toxic inks. Waterbased inks are not a fast learning curve coming from a plastisols ( oil based heavy hand ink ), but staying small insures us enough time to create 'soft hand', high quality printing. One year in the making, Bohemia Printing is a full service screen printing company, and was the first 100% non toxic screen printer in the upper peninsula.

Social Sustainability T's
"Social sustainability occurs when the formal and informal processes; systems; structures; and relationships actively support the capacity of current and future generations to create healthy and livable communities.
Socially sustainable communities are equitable, diverse, connected and democratic and provide a good quality of life."

This is what it's all about. Small Communities doing big things .

Equity - the community provides equitable opportunities and outcomes for all its members, particularly the poorest and most vulnerable members of the community.

Diversity - the community promotes and encourages diversity

Interconnected/Social cohesions - the community provides processes, systems and structures that promote connectedness within and outside the community at the formal, informal and institutional level

Quality of life - the community ensures that basic needs are met and fosters a good quality of life for all members at the individual, group and community level (e.g. health, housing, education, employment, safety)

Democracy and governance - the community provides democratic processes and open and accountable governance structures.

Maturity - the individual accept the responsibility of consistent growth and improvement through broader social attributes (e.g. communication styles, behavioural patterns, indirect education and philosophical explorations)






Bohemia Links
Home

What Are Water Based Inks?




From Jeff:

Our equipment is state of the art, paired with top notch graphic design that creates some seriously cool results.

This method of eco printing requires more time and finesse, but the end result is outstanding. It's way softer than traditional inks, and I feel assured that you will be blown away - as I am.

I'm looking forward to offering our past and new customers, updated options in wearable logos.
Technologically advanced, more ecological - what could be better.....?

Thanks for stopping in.
Jeff.
Home
Water Based Printing
Why Organic Tee?
Bohemia Printing was named after many encounters with the Bohemian culture, and the name kept following us. Our stonehouse was on the Bohemia creek, Bohemia Township, and finally Mt. Bohemia in Calumet, where chair lift riders journey to extreme wilderness ski trails. This ride offers up one of the most incredible fall views in the upper peninsula, anytime of year. We created the logo and rest is history, now in our 12th year.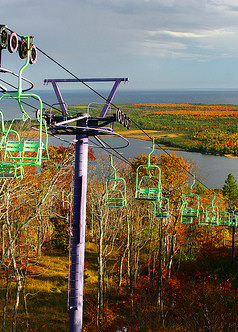 Bohemia Printing LLC
Bellaire, Michigan 49615

Wholesale Customers email us at: aj AT bohemiaprinting DOT com